The death of a young Chinese man who said he was bullied for being "too effeminate" has sparked discussions in the country about gender norms. But experts fear little will change while the Chinese state continues to promote criticism of what it calls "sissy men".
effeminate
effeminate
effeminate
"Boys are supposed to be naughty, fight, and swear. Boys who are too quiet and polite are effeminate and called a sissy."
That is what 26-year-old Zhou Peng wrote in an apparent suicide note online, days before he was found dead in eastern Zhejiang Province.
The note also mentioned how he was a child "left behind" in the countryside by his migrant parents, who had moved to the city to work.
But what really resonated with people in China was his description of how he had been bullied.
"I might have just looked a bit like a girl when I was younger, but I dressed 'normally' and didn't attempt to imitate girls," wrote Zhou Peng, a photographer, who also went by the pseudonym Ludaosen.
"Yet I was bullied in school, verbally abused, ostracised, threatened… and called all sorts of insults."
The police did not give out details about his death, saying only that they had ruled out homicide. But to the hundreds of thousands of social media users who shared his 5,000-word letter on the microblogging site Weibo, it appeared to be a tragic case of suicide.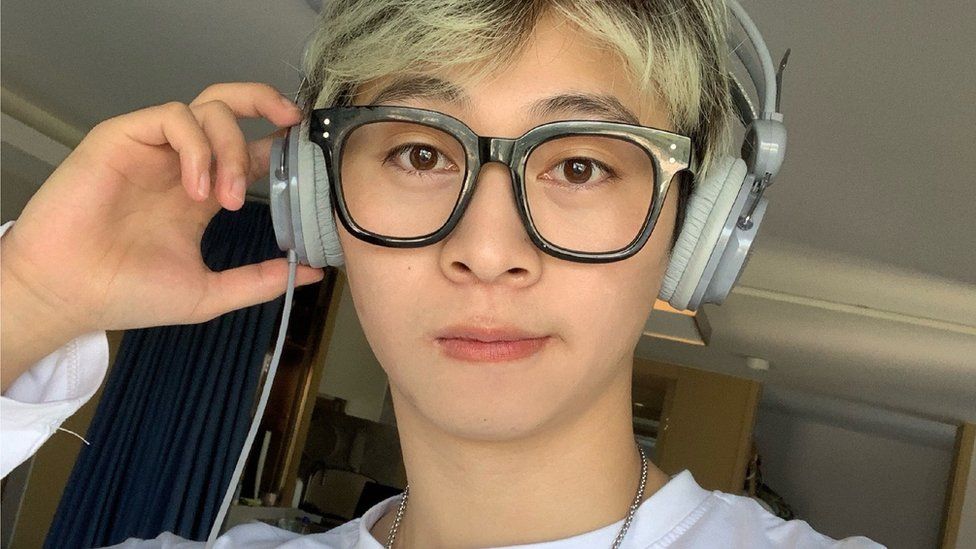 Besides sparking fervent discussions on mental health and bullying, the note also raised questions on what a Chinese man should look like or how he should behave.
"He has a delicate appearance and a seemingly gentle personality. These are all good points, and yet he was bullied just because they are not in line with traditionally masculine ideals," one Weibo user commented.
"How many other boys have been laughed at because of their soft look and soft voice? Who are we to dictate what's acceptable or not – they have done nothing wrong."
Another wrote about how the case brought back "shameful" memories of how he and his classmates incessantly teased a boy they thought was "effeminate" throughout his school years.
"Thinking back, I am so embarrassed. We were just joking around, but it might have caused some real trauma," the poster wrote.
The data on bullying in China is scant, but one paper by the Children and Youth Services Review from 2019, which sent out questionnaires to more than 3,000 youth, found that more than 35% of respondents identified as victims of traditional bullying, while more than 31% said they had been victims of cyberbullying.
The paper added that being male, attending boarding school, having low academic performance, and having a poor relationship with parents were among the main factors for getting bullied.
No 'sissy men' allowed
An intolerance of supposedly "effeminate" men is not exclusive to Chinese culture. But the Chinese government openly endorses the stance, even actively promotes it.
Earlier this year, the education ministry called on schools to reform their physical education offerings, in a notice with a title that left no doubt about its ultimate goal: The Proposal to Prevent the Feminisation of Male Adolescents.
The text advised recruiting retired athletes and people from sporting backgrounds to help develop sports with a view to "cultivating students' masculinity".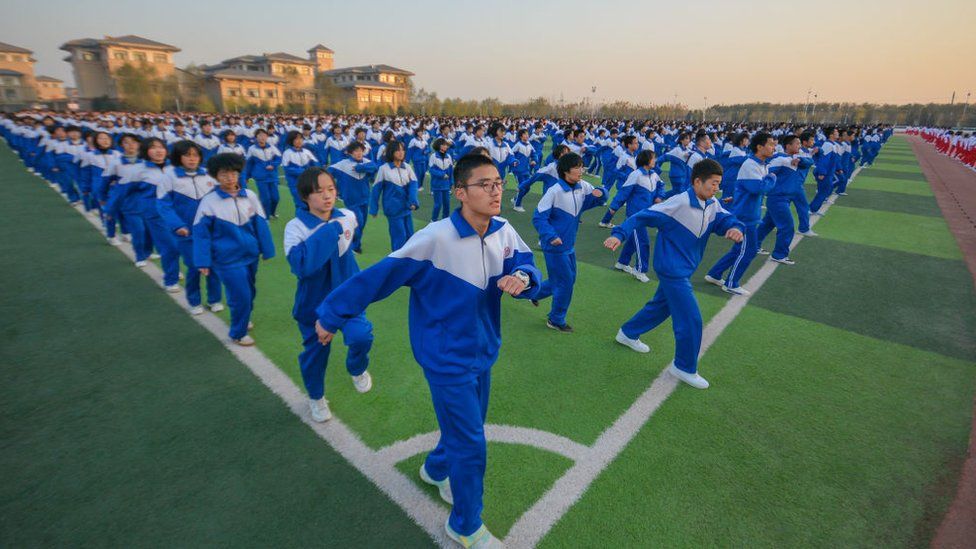 It came months after top political adviser Si Zefu voiced concern that there was a trend among young Chinese males towards "feminization", which "would inevitably endanger the survival and development of the Chinese nation" unless it was "effectively managed".
Then, in September, China's broadcasting regulator issued a ban on "effeminate" men appearing on TV and video streaming sites – even using a Chinese derogatory term in the process.
Broadcasters must "put an end to sissy men and other abnormal aesthetics," it said in a notice, using the term niangpao, an insult for "effeminate" men.
Dr Wang Shuaishuai, a digital culture expert at the University of Amsterdam, told the BBC he was "shocked" when he saw the term written in official communication.
"Now, young people are going to think that it's okay to use this gender slur to attack others," he said. "Because if the government condones this kind of language, who else can say that it is wrong to use it in school?"
Wolf Warriors
It's no coincidence that China's ramped-up masculinity drive is taking place alongside President Xi Jinping's aggressive form of international diplomacy, experts told the BBC.
"When you are creating a feeling of 'us against the world', getting into fights with countries around the world, aggressively posturing and promoting policies for 'self-sufficiency', it doesn't jibe with soft metro-sexuality," said Dr. Jonathan Sullivan, director of China programs at University of Nottingham's Asia Research Institute.
In a shift from former leader Deng Xiaoping's strategy of keeping a low profile, China has in recent years adopted what observers have dubbed "wolf warrior diplomacy".
Taking its name from the eponymous Rambo-like blockbuster films, in which elite Chinese special forces take on American-led mercenaries, the strategy is characterized by Chinese diplomats using confrontational, at times even abusive, rhetoric.
This approach culminated in a defiant speech delivered in July when Mr. Xi warned that China would not be "bullied" or "oppressed" by foreign powers.
Dr. Sullivan said: "Xi's demand for a robust national posture, and the foregrounding of a harder expression of masculinity, are connected."
At the same time, the state's targeting of "effeminate" men on TV comes amid a wider crackdown on celebrities and big tech – both of which have an incredible influence on China's young.
Once again, say observers, this has to do with Mr. Xi's broader agenda of molding his version of new China – one that is "socialist with Chinese characteristics", with no room for seemingly unsavory foreign influences.
"Many of China's biggest young male stars in recent years have challenged traditional masculine ideals, thanks in large part to the influence of Korean pop," said Dr. Wang.
"They might wear earrings or makeup, and young fans loved them for it. But Chinese society is still very conservative in general, and the government wants to maintain that."
Young male celebrities such as idol group TFBoys and singer-actor Lu Han celebrated for their fresh-faced, delicate features, have millions of eager fans who go to extremes to show off their love for them.